What Is Walmart Pay?
How To Set Up Walmart Pay

Remember that Walmart Pay is free to use and that it works for Android and iOS. With that in mind, setting up this mobile wallet is a breeze provided you have the right device and a form of payment that integrates seamlessly.
To get started with Walmart Pay, you will need to:
Step 1: Download and open the Walmart app
Step 2: Select "Services" and "Walmart Pay"
Step 3: Next, follow the prompts for "Get Started".
Step 4: Sign in to your Walmart.com account, or create one.
Step 5: Add a payment method, whether you want to pay with a debit card, a gift card or a rewards credit card
Step 6: Wait for your setup to be confirmed and select "Got It"
At this point, Walmart Pay is ready to use when you shop in Walmart brick and mortar stores. This means you can leave your wallet at home, yet you'll be able to make safe and seamless payments no matter what you buy.
Should I Use Walmart Pay?

If you shop in Walmart stores often and you want to make touch-free payments when you do, then using Walmart Pay is a no-brainer. The Walmart app's Walmart Pay component is completely free. You can save any Walmart gift cards, credit card and debit card information. This means you'll no longer have to bring your wallet when you shop in stores, and that you will always have a digital copy of all your Walmart receipts.
Keep in mind, Walmart Pay may help you get more rewards your first year. This is especially true if you hold the Capital One Walmart Rewards Mastercard(r). This cash back credit card doesn't charge an annual fee, yet you'll earn 5 percent cash back when you shop at Walmart.com, 2 percent back on Walmart purchases made at Walmart stores and Walmart and Murphy USA Fuel Stations, restaurants and travel and 1 percent back on any other purchases. You'll get 5 percent in Walmart brick and mortar stores your first year as a cardholder if you use Walmart Pay.
Why Should I Use Walmart Pay?

Walmart Pay is all about convenience. You can link your preferred payment methods to your mobile device and quickly scan to pay at checkout, avoiding the hassle of carrying a wallet full of cards.
Perhaps your card has trouble signing in at the register. Just manually enter your credit card number into Walmart Pay and you should have a smoother checkout. Walmart Pay also has the unique ability to automatically save receipts in the Walmart app, making it easier for Walmart shoppers to track spending and return items. You can also earn bonus cashback for your first twelve months if you hold the Capital One Walmart Rewards Mastercard.
Tip: Once you're approved for the Capital One Walmart Rewards Mastercard, the card is instantly issued and ready to be used with Walmart Pay.
Walmart Pay Features

Because Walmart Pay is nothing more than a mobile wallet that stores your credit and debit card information, there aren't many standout features to explore. One benefit is the fact that you can still use paper coupons if you use Walmart Pay to cover your bill. According to Walmart, all you have to do is bring your paper coupons to the store and hand them to your cashier as you normally would.
Note, however, that Walmart Pay is a component of the Walmart mobile app, and it's available for Android and iOS. Walmart Pay is also entirely free to use. Although you cannot connect Walmart Pay with a checking account, you can use it for Visa, MasterCard, American Express and Discover credit cards, as well as Walmart Gift Cards, eGift cards and prepaid cards.
Walmart Pay Security: Is It Safe?

Like other mobile wallets, Walmart Pay is safe to use. Walmart claims that it has "several layers" of security and is constantly improving their systems to ensure safety. The information Walmart Pay transmits is always encrypted over secure networks called "Secure Sockets Layer (SSL)," they explain. Furthermore, your actual credit card information never transfers to Walmart stores.
If you want to use Walmart Pay with yet another added layer of protection, you can also choose to add a credit card that comes with zero percent fraud liability to Walmart Pay instead of a debit card. Most credit cards do not leave you responsible for fraudulent purchases. Federal liability for credit cards is $50 thanks to the Fair Credit Billing Act.
Walmart Still offers the Savings Catcher or Price Matching

No. Regular Walmart shoppers may remember Walmart's Savings Catcher, a popular price match tool integrated with Walmart Pay. After purchasing an item with Walmart Pay, you could submit receipts to the Savings Catcher and it would compare the price you paid to the advertised prices of other retailers in your area. You'll automatically receive the difference as an eGift Card if a competitor's price is lower than Walmart's.
Unfortunately, the Savings Catcher was discontinued in May of 2019 because, according to Walmart, it was no longer necessary since the store already offers the lowest prices in most cases.
Walmart currently only offers price-matching for in-store items that are cheaper on Walmart.com and at a selection of online retailers like Amazon.com and Target.com.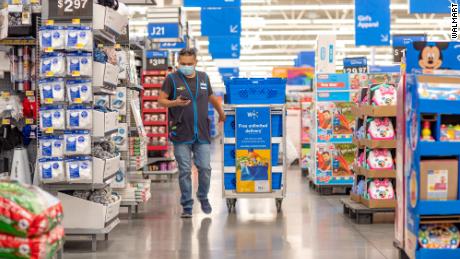 Is Walmart accepting Apple Pay and Samsung Pay?

No. Walmart Pay is currently the only mobile payment option that can be accepted in stores. Walmart does not plan to accept Apple Pay, Google Pay, or other mobile payments. Although some people have had success with Samsung Pay for Walmart In-Store Checkout, the payment is not officially accepted and works only sporadically.
Walmart.com is not all black and white. However, you have a range of payment options, including PayPal or Affirm installment financing.
The inclusion of PayPal is especially good news if you're a Discover it(r) Cash Back cardholder, since the 2022 Discover's Cashback calendar has listed PayPal as eligible for 5% cash back this summer (upon enrollment, on up to $1,500 in combined quarterly spending, then 1%).
This is Step-By–Step Instructions on How to Setup Walmart Pay and Add A Card.

Download and launch the Walmart app.
Tap Walmart Pay.
Click the Start button.
Tap the Sign in or Create an Account button. You can log in with your existing Walmart account email address or password. If not, tap Create an account to make one. You won't need to leave the Walmart app.
After you have signed in, tap Credit or Debit Card.
Use your device's camera to capture your card information or, to enter it manually, tap Type card info instead.
Enter your name, address, security code and other information.
Tap Continue.
Once your card information is saved, you are asked to create a four-digit PIN to use with all of Walmart's secure services.
You can choose whether to opt for fingerprint identification instead of a pin.
Tap the banner to add additional cards. Next, tap Add Payment Methods. Repeat the steps above.
Walmart App: What is the Difference?

It's easy to confuse Walmart Pay with the Walmart mobile app, and that's especially true since Walmart Pay is part of the Walmart app experience. Walmart Pay stores payment forms on your mobile phone, while the Walmart app allows you to order online. This is the main distinction.
The Walmart app lets you shop online for thousands of products through Walmart. The Walmart app can be used to order groceries or staples, and to schedule delivery or pickup. From there, you'll use the app to pay for your virtual purchases.
Walmart Pay can be used to make purchases at brick-and mortar stores using a mobile wallet.
What Other Features Does The Walmart App Offer?

Walmart Pay is also available in the Walmart App. The app provides a variety of useful tools to Walmart customers, such as a list-making tool, prescription refills, and many other features.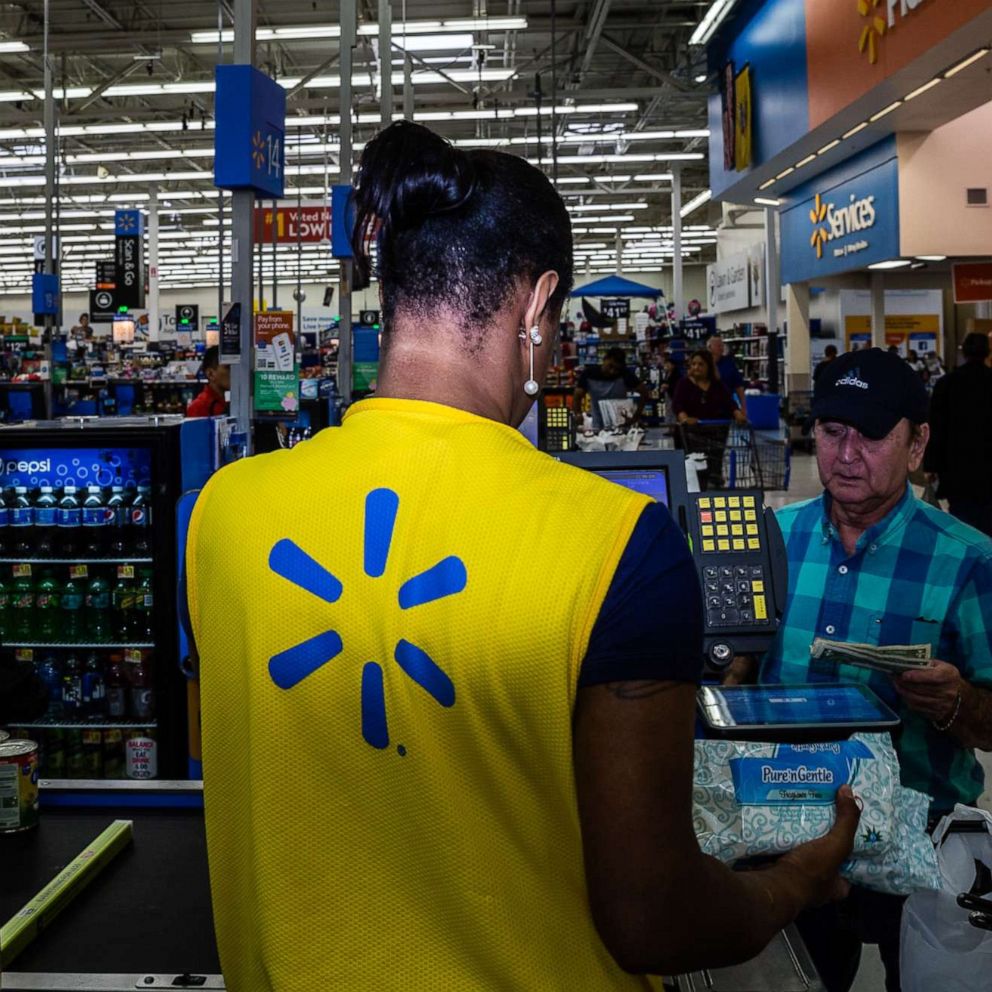 What Is Walmart Pay?

Walmart Pay is Walmart's addition to the growing mobile payment market. Walmart Pay allows you to link your debit, credit and gift cards with your smartphone and then use that device to make a purchase at the checkout. But while other mobile wallets are accepted at a wide variety of stores, gas stations and even vending machines, Walmart Pay is accepted only at Walmart.
Is Walmart Pay Safe?

Walmart Pay is a safe and secure option for cardholders. No card information are stored on customer's devices, and no card data can be exchanged at check-out. In-store fraud is also unlikely because you will need to have a fingerprint ID or a pin number in order to use WalmartPay.
Unlike other mobile payment services, however, Walmart does store payment information on its computer servers. This could be a concern, especially in the wake of data breaches at stores like Target, Macy's and more.
What is the best way to set up Walmart Pay and add a card?

Walmart Pay can be set up in a matter of minutes and is easy. You will need a Walmart.com card, the Walmart app, and any gift, credit or debit cards that you wish to connect to Walmart Pay. Walmart Pay cannot be directly linked to a bank account.
Is Walmart Pay Different From The Walmart App?

A standalone Walmart Pay app is not available in either the App Store and Google Play Store. Walmart Pay lives inside the Walmart app and is just one tool included in the app. The Walmart app and Walmart Pay work with both iOS and Android devices.
Can I Use Walmart Pay At Other Superstores?

Walmart Pay cannot be used at other stores than Walmart. In fact, you cannot even use Walmart Pay to cover purchases at Sam's Club stores.
Here Are A Just Few Useful Walmart App Features:

Pharmacy: You can use the Walmart app to refill your prescription, and you'll get a notification when it's ready. The app can be used to initiate the payment before you go into the store. You can use the Mobile Express Lane instead of waiting in line at the pickup counter when you get there. You can scan the QR code located at the register to have your order delivered by a pharmacist associate.
This is How to Use Walmart Pay at Checkout

Launch Walmart Pay by opening the Walmart app
Log in using your fingerprint ID or PIN.
Aim your device's camera at the QR code on the PIN reader or self-checkout screen.
When the QR code has been successfully scanned, your phone should emit a sound or vibrate to indicate that an eReceipt has been saved to your account.
Tip: The default payment method you choose is indicated with a check. Tap the banner at the bottom to change the method. Walmart gift cards will be used by default.
Walmart Pay Frequently Asked Questions (Faq)

If you're on the fence about using Walmart Pay, you should learn all you can about this mobile payment method. This list of frequently asked questions can help you understand how Walmart Pay functions, and its limitations.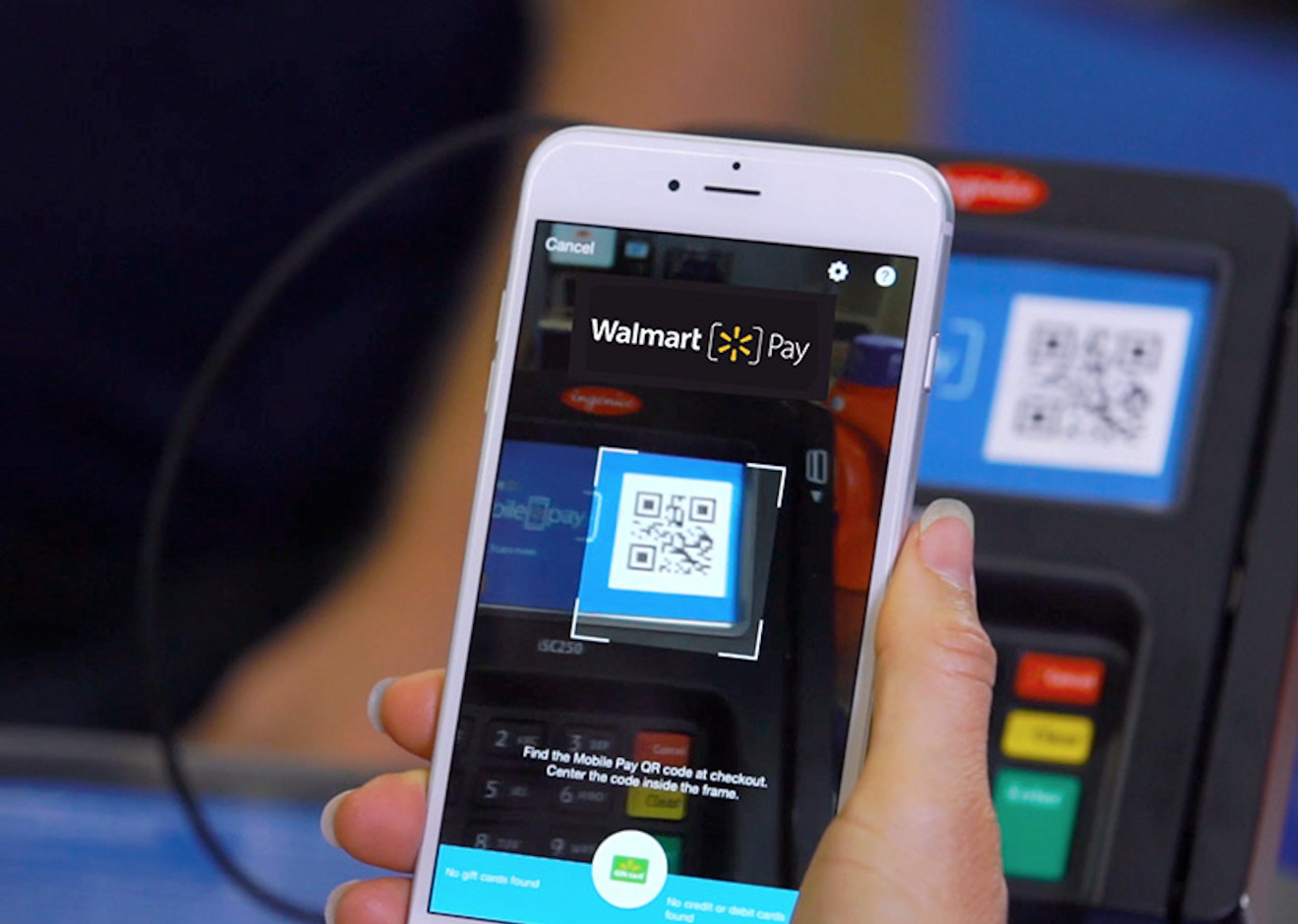 How Do You Use Walmart Pay At Checkout?

As is the case with most mobile wallets, using Walmart Pay is pretty straightforward. Walmart Pay is available at self-checkout and staffed registers. You can also use it anytime during a transaction, whether you are scanning your merchandise or before.
What Is Walmart Pay? (Your 2022 Mega Guide + How To Use It!)
Walmart is one U.S. retailer that sells grocery and other home goods at low prices.
Recently, Walmart announced that customers could now use a service called Walmart Pay to conveniently make purchases in-store, so you may be wondering – what exactly is Walmart Pay? What I learned from my research?
Walmart Will Pay 2022 What?

Walmart Pay, a digital wallet which is part of Walmart's smartphone app can now be used in-store to make contactless payment. WalmartPay allows for convenient and safe shopping in any Walmart store.
Keep reading for more information about how to set up Walmart Pay from your smartphone and add your debit or credit card to Walmart Pay. You can also earn various cash rewards by using the app!
What is Walmart Pay?

Walmart Pay can be used to pay in Walmart without touching your cards.
Walmart Pay, which is both available for Android and iOS, can be downloaded and used by customers to shop at Walmart. They will also receive an email receipt once their transaction has been processed.
Side note: To see Walmart Pay in action, watch the video below. It shows you how to set up Walmart Pay as well how you can use it in-store.
Walmart Pay utilizes multiple levels SSL security updates to ensure that your payment information is secure.
How do you add a Walmart card to Walmart pay?

It is easy to add a debit or credit card, as well as a gift card, to your Walmart Pay mobile phone wallet. To add the card, follow these simple steps:
Sign up to Walmart Pay in the Walmart app
Select the "Credit or Debit Card" button.
Use your smartphone's camera to capture the card information or enter it manually by selecting "Type card info instead".
You can add your name and address as well as security code. Click on "Continue".
Create a four-digit PIN for security or use your biometric ID to access the payment methods.
Tap "Add payment methods" to increase the number of cards you wish to add. You will then need the same steps as before.
What is Walmart Pay?

Walmart Pay is a simple payment option that allows you to pay for self-checkout or associate-assisted shopping by scanning your products at the checkout register.
You can use the Walmart Pay QR Code on your kiosk or debit reader screen to sync with your mobile wallet and make the payment.
Please note that your phone will require you to give your unique security PIN/biometric identification in order to unlock the phone.
The transaction will close with a sound that will notify you and then an electronic receipt will appear in your Walmart App.
Is Walmart Pay Safe?

Walmart Pay works in the same way as other mobile wallets like Apple Pay and Google Pay.
It has multiple layers of security in place to protect your payment information and personal details so that you can use it safely without any worries.
Walmart Pay is a payment system that requires you to have your Touch ID or Security Passcode in order to make any changes or access payments.
Additionally, Walmart App constantly upgrades security protocols and improves data encryption over secure networks. Secure Sockets Layers (SSL) are also available.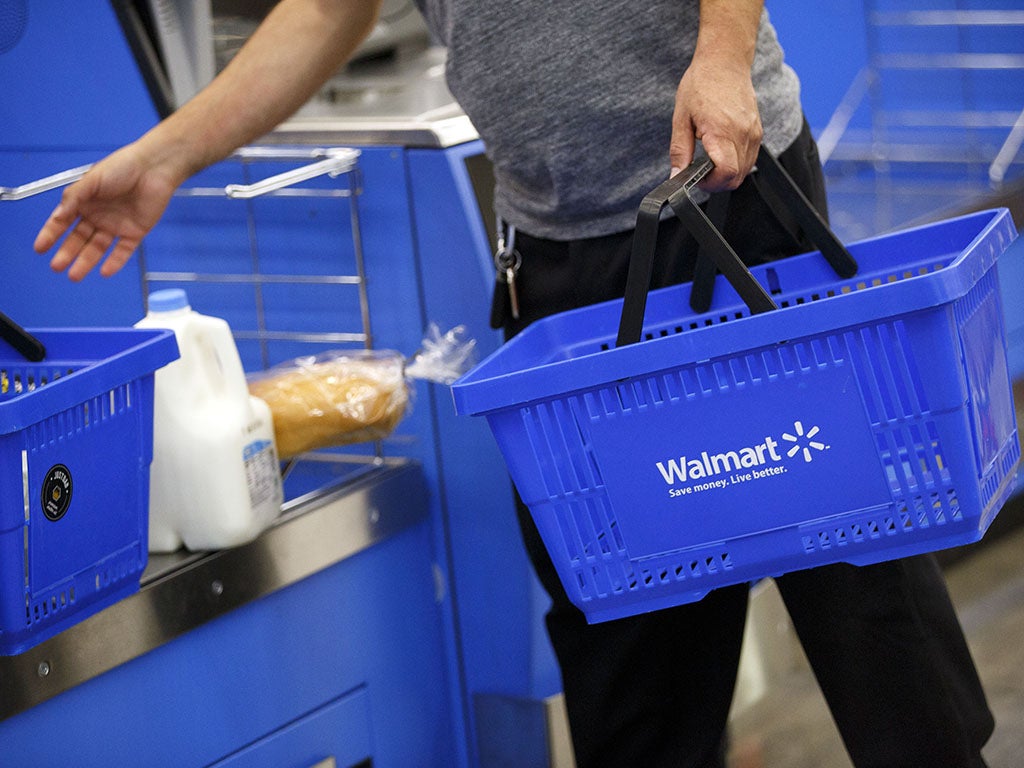 Walmart Pay: What Payment Methods Are Accepted?

Walmart Pay can also be linked to major credit and debit cards, as well as Walmart Gift Cards, eGift Card, and prepaid card accounts. Walmart Pay can not be directly linked to a bank account.
Major card providers that are accepted include:
AMEX
Find out more
MasterCard
VISA
Where Can You Use Walmart Pay?

WalmartPay can be used in any Walmart or Supercenter physical store. The Walmart location finder will help you find your closest Walmart store.
Can You Use Walmart Pay Online?

You cannot use Walmart Pay to shop online, even at walmart.com because you need to scan Walmart Pay's mobile wallet QR code to process payments.
Instead, you will need to use the linked credit, debit, or gift card directly instead of going through the Walmart Pay portal.
Walmart Cannot Pay for What

Walmart Pay can not be used for gasoline purchases, as it does not work with station-purchased gas stations.
Additionally, you also cannot use Walmart Pay to cover Sam's Club purchases or EBT/SNAP/WIC purchases.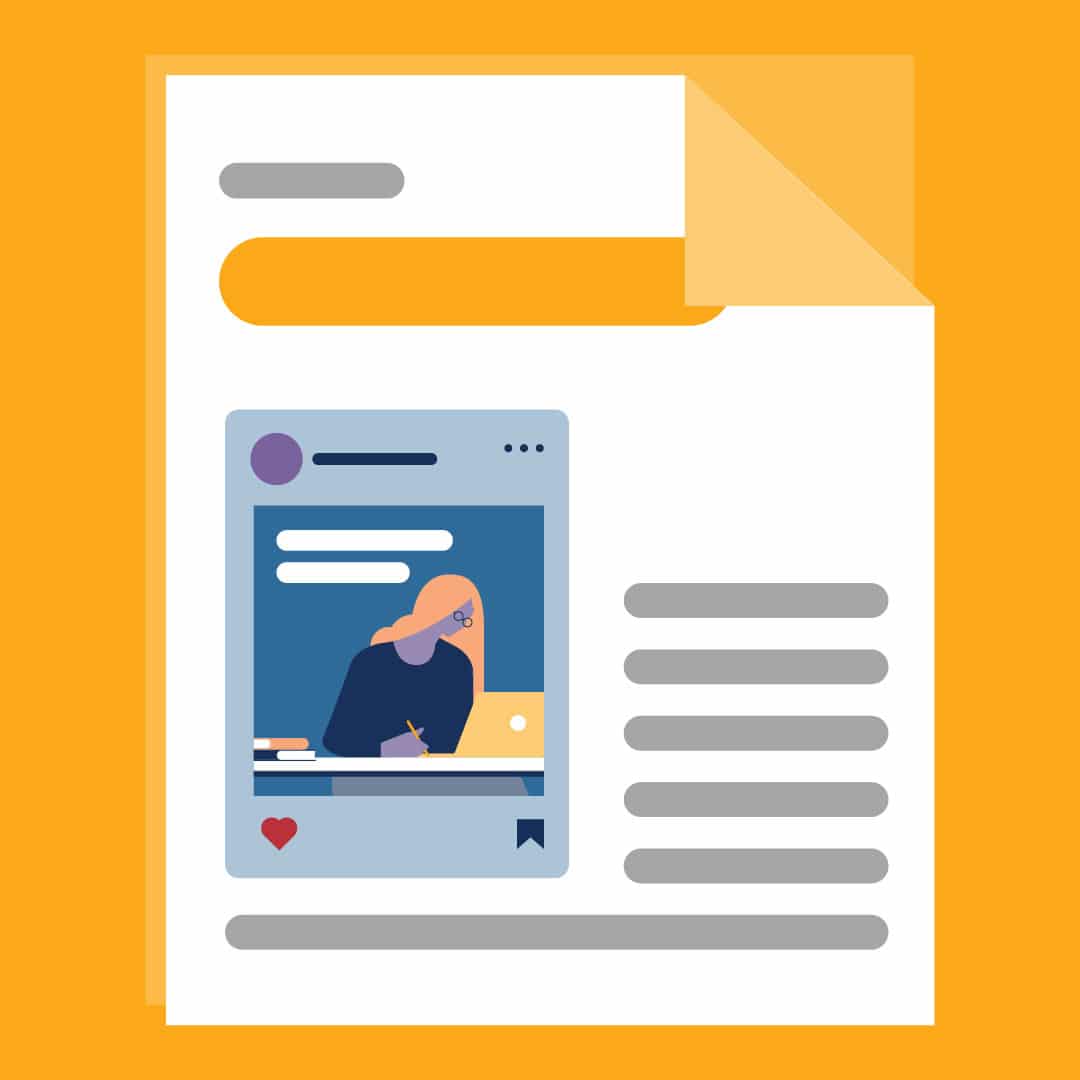 Can You Get Cash Back Using Walmart Pay?

Unfortunately, you cannot get cashback by using Walmart Pay at the checkout register.
If the Walmart Pay credit card you've attached earns cash rewards, then you will earn cashback. Walmart Pay purchases can also be used to reward your Rewards Credit Card with cash points.
Walmart Pay can you split payments?

You can split payments with Walmart Pay between your linked Walmart Pay card and another payment method right at the register. Walmart Gift Card or cash balances can also be used to split payments with Walmart Pay.
Can You Return Purchases Made Using Walmart Pay?

Walmart Pay covers purchases you have made. You can also return them in-store by opening a Mobile Express Return on the Walmart app.
The app allows you to navigate to your Purchase Record, to select an item, scroll to bottom, and view the transaction codes required to complete the return.
Can Walmart Associates Use Walmart Pay?

Walmart employees and associates can use Walmart Pay to link their associate discount cards to their mobile wallet to keep their discounts.
Walmart associates will be able to open the Walmart app barcode scanner and scan the QR code for special associate discounts (available at walmart.com). Once they have entered their Walmart identification number, they can start shopping immediately!
Walmart Pay coupons: can you redeem them?

Walmart Pay can be used only with paper coupons. You must scan them at the checkout separately to use digital coupons.
Walmart Pay has a designated checkout lane

Walmart Pay users are not allowed to use a specific checkout lane. All customers, regardless of the payment method they use, must check in at self-service check-out kiosks or sales associate registers.
How does Walmart pay compare to the Walmart app?

Walmart Pay functions are available in the Walmart app. It is confusing to know the difference.
Walmart Pay stores payment details on your mobile device, while the Walmart App is used to shop online.
Walmart apps allow you to browse thousands of products online, order grocery pick-up and delivery, and more. On the other hand, Walmart Pay is only used for in-store, touchless payments.
Walmart Pay. How do you maximize it?

Walmart Pay allows you to make the most of it by linking your card with one that offers cash-back or reward dividends.
When you finish your Walmart purchase, you earn a lot of reward points that can be used later.
To get cashback, for example, link Walmart's new rewards card–the Capital One Walmart Reward MasterCard as well as the Walmart Reward Card.
Check out these guides for more details about Walmart accepting Apple Pay and Google Pay. In addition, we have a huge post on Walmart Plus that explains why it's worth the hype.
What Is Walmart Pay? (Your 2022 Mega Guide + How To Use It!)